Los Angeles and Hollywood Appliance Repair In-Home Appliance Repair 818-298-8165
1940 N.Highland Blvd #40
Los Angeles, CA 90068
West Hollywood Appliance Repair Experts
We fix all major appliances from a to z , One Way Appliance Repair experts of Los Angeles all technicians EPA Certified, factory trained technician with years of experience in industry, One Way Appliance Repair Fixes all major brands( Frigidare, Whirlpool, Maytag, Amana, LG, GE , Subzero, Thermador, Viking) it does not matter what kind of appliances you have because we can fix them all! We service following cities: :Los Angeles, Encino, Woodland Hills, West Hills, Canoga, Reseda, Simi Valley, Valencia, New Hall, Santa Clarita, North Hollywood, West Hollywood, Hollywood Hills, San Fernando Valley, Pasadena, Glendale, Sherman Oaks, Agoura Hills, Calabasas, Malibu, Pasific Palisides)
The lifetime of the dryer is about 20 year , the most important procedure you could do is to clean lint after every use , because if you don't clean you lint it won't heat up properly and because of that it also works longer than it supposed to, it takes about 30 minutes to dry everything inside of the dryer the clothes like towels and jeans! If it takes longer to dry your close one of the most comment problem with dryer no heating up or taking to long to dry! "Coil Kit " is one of the most comment problem when it takes to long to dry. Also thermal fuse can be the problem when the dryer does not heat at all . One Way Appliance Repair Company recommend to all our customer to clean the dust inside of the dryer to avoid fire, by statistic 200 houses in America got on fire because of the dust build up inside of the dryer, and a lot of times insurance companies does not want to pay for repairs because it's customers responsibility to clean the dryer from the inside , fire hazard.
To schedule an appointment feel free to call us at: (818)298-8165 we are Licensed | Insured
Our Main Office Located at: 1940 N.Highland Blvd #40 Los Angeles, CVA 90068
same day service / service call is only $45 / free service call with authorized repair
Once Again let us introduce our appliance repair team One Way Appliance repair Experts http://www.onewayappliancerepair.com Los Angeles, CA (West Hollywood) Our fist lesson for today will be for refrigerator ! if you have a top and button refrigerator the first symptom will be to open the freezer door and try to hear the the evaporator fan motor that located inside of the freezer behind the main panel couple of the screws might be attached, so we move in on if you don't hear your evaporator fan motor is not running make sure your refrigerator did not go on defrost ! (because once every 8 hrs refrigerator goes off for 45 minutes so everything will go off for 45 minutes everything except the lights ) make sure you don't hear any noice, if you do than you have another problem ! so it takes time to diagnose what the real problem is ! make sure you got your Walt Meter and make sure you do know how to use it because if you don't electrical shock my accure! You got to be 100% qualified to do that repair , certified and Licensed, make sure you don't get electricuted , don't forget to dial our number: 818-298-8165 One Way Appliance repair: Our Location 1530 N.Poinsettia Ave, Los Angeles CA 90046 call us we always to the rescue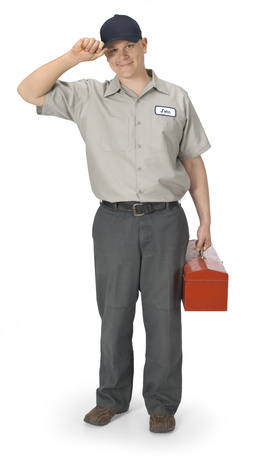 Los Angeles Appliance Repair | One Way Appliance Repair 323-496-8549
-Service call is only $20 / free service call with repair
-5 year warranty on parts

About Us
818-298-8165 We are the company that provides appliance repair service on time by qualified technicians! We are the only company that charges $45 house call, the house call is free with paid repairs. one way is the only way
Services
-Refrigerator Repair of West Hollywood
-Washer Repair of West HOllywood
-Dryer Repair West Hollywood
-Oven repair /Range Repair West Hollywood
-Dishwasher Repair
-AC/Cooling /Furnace Repair
-Trash Compactor Repair
We got to do that repair today don't put that repair for tomorrow! ONE WAY Appliance Repair to the rescue it will be an easy repair today! Today it will will be Washing Machine that leaks water! So what technician will do when he will get to your property! he will be able to explain how much it will cost you: Our prices affordable the service call is only $45, free service call with repair , we carry all tools and all Parts so we qualified to do any appliance repair in Los Angeles and West Hollywood,CA! We have reasonable prices compare to all other comapnies! Now we will explain all the ups and downs in washer Frigidare. Diagnostic fee that we charge is only $45 , this days we are in 2014 the washing machine come up with buncha on believable codes any very from F1 to F35 SUD No Drain No Problem One Way Appliance Experts 818-298-8165 a lot of times all it takes it needs to be taken a part, first think we well do is do take the drain pump out and check it with electrical tester, if your washer makes a humming sound the best think to do is to take it a part and get the right equipment pull the motor ( always make sure the appliances is unplugged caused possibility to be electrocuted) To be on the safe side save our phone number 818-298-8165 . Do not ever try to by pass the door switch for your washer the reason why because the door switch aka Lid Switch was specially designed , safety for the kids, so the door won't get open and you don't try to stick your hands inside of the washer when it works, spins, or agitates, not recommended i mean if you got nothing to lose so go ahead and try to do it yourself!! One Way Appliance Repair Experts to the rescue West Hollywood Refrigerator Repair Experts
History
We started with just two employees, working out of a small room. All these years later, we have over 10 employees, but our passion and dedication remain strong. Working with us, you will find we still stay true to our roots.

Our phone number (818)298-8165 One Way Appliance repair experts we located at 1940 N.Highland Blvd #40 Los Angeles 90068: West Hollywood and Los Angeles We fix all major brands like Amana, Maytag , Frigidare, Whirlpool, Thermador , Sub-zero, Viking and all other brands, we also have a reasonable prices and our service call is only $45 and we also offer same day service , we provide service on following appliances : Refrigerator | Washing Machine | Dryer Machine | Oven | Stove | Commercial Refrigerator Repair.
we also provide warranty for all the work we do: 30 day warranty on labor and 1 year warranty on parts. Our goal is to provide same day service with quality results! affordable and reliable service , most important think you need to do to maintain the fridge is a condenser Service , and recommended to use brush , vacuum and condenser coil cleaning spray, at least once a year but if you have pets leaving in the house that once every 6 month to avoid from compressor to overheat and free-on to evaporate, long story short in our next post we will explain and show you a video of how to do it yourself step by step!
Property of One Way Appliance Repair - Copyright 2011-2020
appliance repair Los Angeles and West Hollywood

affordable prices clean service call us and you will be satisfied! From 20 minute to 3 hr response

Radio Dispatch Technicians | Affordable West Hollywood Appliance Repair Company | @uality Same Day Appliance Repair Service