(818)298-8165
Licensed | Insured
LOCAL West Hollywood Appliance Repair Experts (818)298-8165 we specialize in all household and commercial appliance repair. Sub zero viking LG Ge Samsung Viking Dacor Maytag Frigidare Whirlpool Appliance Repair Experts West Hollywood california, we specialize in All Refrigerator Repair brands ( Viking Thermador Sub Zero Maytag Tapon Kitchen-Aid LG GE Samsung and all other refrigerator brands commercial and residential refrigerator repair experts of west hollywood, LG Washer Repair, LG Dryer Repair. Our Factory Trained Appliance Repair Squad is always here for you, most of our technicians carry 80% of apliance parts in their Vans, we always provide quality service within your budget, affordable and reliable company. Very comment problem with sub zero Refrigerators( Overload Relay | Computer Board | Defrost Sensor | Evaporator Fan Motor | Condenser Fan Motor) Different symptoms for different problems, that's is why we only charge $40 for troubleshooting, before we start any repairs we will give you a written estimate, when you authorize the repair we won't charge a service call fee it will go towards the repair. We got best prices in town, if you want to save some money on repairs you in the right place 818-298-8165 call pro Tech. LG Appliance Repair Experts an Independent Appliance Repair Company ( One Way Appliance Repair ) we are not affiliated with LG | LG is trade mark of their respective owners.
We fix all major Appliances:
= Refrigerator repair in West Hollywood (Viking Thermador Sub-zero LG GE Monogram Maytag Kitchen-Aid Whirlpool Amana)
= Washing Machine Repair of West Hollywood ( LG Samsung Amana maytag frigidare whirlpool and all other washer brands
= Dryer repair experts of West Hollywood 818298-8165 we repair all major dryer brands Kenmore LG Amana whirlpool maytag
service LG Dryer Sherman Oaks (818)298-8165 Licensed | Insured
WE provide quality appliance repair service in West Hollywood, (818)298-8165 we fix them all GE refrigerators have a very comment problem with the computer board that is located on the back of the refrigerator , so refrigerator needs to be pulled out and unplugged , the metal cover on the back on the bottom needs to be taken out get the screws out and clean it with condenser cleaner spray it required by the factory to clean it once every 6 months if you have any pets leaving in you property, if no pets present than at least once a year, if this procedure is not done that computer board overheats and it will cost about $360 to replace computer board with condensor service, and we will also show you how to clean it yourself and we will provide you with one condenser cleaner spray and it will last for a very long time, so if you live in Sherman oaks , CA we will be glad to help you same day today or tomorrow call us at 818-298-8165 Licensed and Insured.
818-298-8165 Property of One Way Appliance Repair Squad @Copyrights 2013-2020 | We are not affiliated with LG and GE | LG and GE is a trademark of their respective owners. LG Dryer Repair West Hollywood, California: SubZero Refrigerator repair experts of West Hollywood and Hollywood Hills affordable and reliable West Hollywood appliance repair company!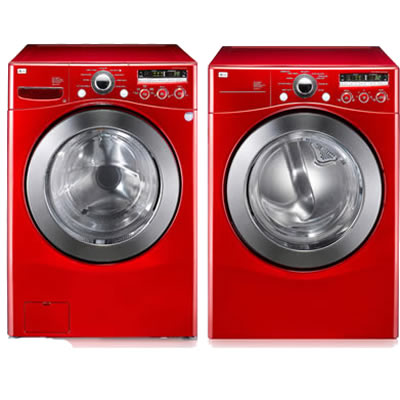 LG Dryer Repair Experts of Sherman Oaks (818)298-8165 We are the leaders in appliance repair Industry, we are your Local Appliance Repair Source, we always provide same day service with quality results. One Way appliance Repair experts dedicated to be on time and within your budget.
= LG Dryer and Washer Repair in Sherman Oaks, Ca + LG Washer Repair Sherman oaks, CA + LG Dryer Repair Sherman Oaks, CA + LG Dishwasher Repair Sherman Oaks, CA (we provide service on following brands " GE | LG | Maytag | Amana | Frigidare | Sub-Zero | Whirlpool | Thermador | Viking | Roper | Dacor" Recommendation to Sherman Oaks Residents once every 6 month Condenser Service needs to be done to avoid compressor from over heating , when compressor overheats it might cause couple problems with Refrigerator , problem number one is Free On( is a liquid same liquid being used for your car in air conditioner) second most comment problem is compressor it self quits working, compressor located on the back of your refrigerator, depends on the model of your refrigerator it might be on top! It's black rounded thing, looks like a motor, usually it makes a buzzing noise when it works. Every technician that works for Appliance Repair of Sherman oak EPA Certified!
LG washer and Dryer very reliable brands, but bad thinks happens to good appliances, the most comment error code for LG washer LE it means rotor sensor as long as it doesn't make a loud noise and if it does and it shows you an error code LE possibility bearing assembly. That is why we only Charge $45 to diagnose the problem , give us a call and you will not be disappointed, we provide quality same day service in Sherman Oaks for all your LG Appliances
Sherman Oaks: LG dryer when your LG dryer makes a loud noise when it spins, the most comment problem roller assembly, when your LG dryer does not heat the most comment problem is Ignition System or Reset able Thermostat
LG Dryer Repair of West Hollywood (818)298-8165 Licensed and Insured | We are your local LG GE bu zero viking thermador GE LG Dryer repair Solution in West Hollywood California, Los Angeles